Hooded Babywearing Coat
Elegant, comfortable and warm, this favourite from the mamalila collection is the perfect combination of design and function. Distinguished by its' classic cut and thought through fabric mix! Outside 100% boiled wool, a natural temperature regulator and amazingly dirt repellent, not so unimportant in family life. Complimented by a windproof lining, making the coat a trusty companion in all kinds of weather, whether pregnant, babywearing or afterwards as a timeless winter coat. Thanks to the mamalila concept and accompanying inserts, the coat can adapt as needed and enjoy many years of autumn and winter walks.
Suitable for
shop now
with maternity insert
with baby insert in front
with baby insert behind
---
Functions and Features
The hooded coat is the best example of how women during and after pregnancy do not need to compromise on design or style, and all of that combined with natural materials. Thanks to the dirt repelling outer shell, the coat retains a well-groomed look even when worn excessively and must seldom be cleaned. At the same time the breathable wool regulates temperatures for optimal comfort, whether it's a cold winter's day or a changeable autumn one.
Ideal combination of high-tech and eco
breathable, water resistant and windproof membrane
natural boiled wool: warms, regulates temperature and is dirt repellent
winter proof and yet surprisingly light
made in Europe
Higher collar for mom to protect against the wind
Fold-up wind protection on baby's neck
Baby insert that is adjustable in numerous positions for optimum fit
Windproof lining and warm wool outside
Retractable hood for mom, so as not to interfere when carrying on back
---
Colours
Berry
Anthracite
Winter Rose
Hooded Coat for two is available in sizes XS to XL. More information can be found in our webshop.
---
Highlights
Award Winning Design
The hooded coat for two was the winner of the German Design Award 2016 in the "Excellent Product Design – Baby and Child Care" category. The jury stated that it was particularly impressed by the fact that the coat can be worn without a child, as this is something that is not always immediately evident. For us it is important that the coat should always look good,retaining its perfect fit in every possible variation. That's why the maternity insert is adjustable so that it can adapt daily to moms changing form.
Woolly warm and weatherproof
Boiled wool is a wonderful material, which naturally regulates temperature and ensures optimal warmth, not too hot, not too cold. However, because wool is not wind proof, the coat has a breathable lining which prevents the wind while at the same time allowing steam to go out. Thus the temperature compensating of the wool is maintained and is supplemented by 100% wind protection.
Thought-through detail: retractable hood
As with all mamalila jackets the hooded coat offers the possibility to carry on the back, simply zip the babywearing insert into the back zip. However, the large hood of the coat can in this instance be in the way but is now easily stowed away. Inside the collar is a strap, pull it through the zip out the back and fasten/button it around the hood.
---
---
Warm, stylish, necessary
"I wanted to tell you that the coat is really wonderful. We feel very comfortable in it! In Regensburg I am regularly approached by strange women about my coat, there seems to be a great need for it. Of course, I like to advertise, because I am fully satisfied!"
Susanne Z.
"The mamalila wool coat fitted the bill perfectly. The coat is very warm, wind and shower proof (these have been tested on our dog walks already!), I love the bright colour of the raspberry. We get lots of compliments when out and about and I love not having to try putting separate coats on us both and then try to get us wrapped for carrying."
Diane G.
"I put a jacket directly into operation (who knows their product, can sell it better :-)), and I am thrilled! The wool coat looks incredible, in all variants! Thanks a lot for this!"
Franziska H.
---
You might also like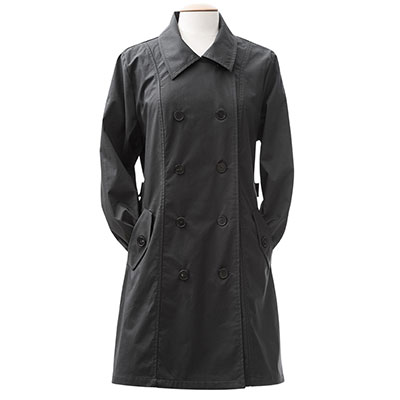 Coat for any weather and yet perfect for the office! The mamalila trenchcoat is wind and weather proof and thanks to the removable inner jacket extremely versatile.
When a coat is not the answer or dad wants to carry too, the babywearing cover in wool, lined with organic cotton is the perfect alternative.
Sporty, functional and wonderfully warm, this water and wind proof jacket for two is breathable, surprisingly lightweight and also when worn solo the perfect ski jacket.
---
awards