Looking for a versatile pregnancy jacket?
Around the sixth month, most pregnant women find that their clothes no longer fit and they start looking for maternity wear. If you are pregnant in autumn or winter, you will need a maternity jacket or coat that fits over your growing bump.
The decision for a maternity jacket is especially easy if you invest not only for the time of pregnancy, but also for afterwards. A jacket that has an extra pregnancy insert can also be worn as a normal jacket after the birth. And if it also has a baby insert, it can become a babywearing jacket – and then you have a maternity jacket, babywearing jacket and normal jacket all in one that you can wear for a really long time. All mamalila jackets offer you these three options.
The right jacket for every bump
Are you having a spring baby or a winter baby? mamalila offers a wide range of very different maternity jackets so you can find the right one for your individual needs. Maternity coats for the winter, a maternity jacket for the mid-season, and jackets or coats that you can wear for as many seasons as possible:
Rainproof maternity jackets
Do you want your pregnancy jacket to protect you reliably in the rain and wind or even snow? At mamalila you will find maternity jackets for all kinds of weather and for being active outdoors – for summer and winter. Simply continue to wear your mamalila maternity jacket after the birth and you will have added a functional jacket for any weather to your wardrobe.
Example: the Allrounder
Boiled wool maternity coats
Are you a fan of boiled wool and organic cotton and love the wonderful feel that only comes with natural textiles? Then take a look at our urban maternity coats and our classics made from pure boiled wool, which not only make you look great during pregnancy, but also keep you feeling comfy.
Our classic: the Vienna
Pregnancy jacket also for babywearing
When you are pregnant, you often don't know if you will be babywearing. We definitely recommend it: try it out, because it is a wonderful experience to carry your baby close while at the same time protecting it. It also makes everyday life with your baby easier because you are more mobile and have your hands free. If you are unsure, it is best to ask your midwife or a babywearing consultant.
With the mamalila maternity jacket you are always flexible: during pregnancy you can use it as a maternity jacket. Once the baby is born, you can convert it and use it as a babywearing jacket. The two inserts included turn your mamalila jacket into either a maternity jacket or a babywearing jacket.
The baby insert can be used up until your child is roughly two years of age, and, depending on your personal preference you can also babywear on your back as baby gets bigger. The mamalila jacket makes it possible!
And if you're out and about without your bump or baby, just put on your mamalila jacket without the inserts.
Looking good, feeling good: your maternity jacket by mamalila
It is very important to us that every jacket has a high feel-good factor, because then a mamalila maternity and babywearing jacket is exactly the right thing for the time when your body is going through big changes – inside and out.
Where does this feel-good factor come from?
We select our materials with great care. The breathability of a jacket is especially important to us. During pregnancy and later when you are babywearing, you have a different heat balance. A temperature-balancing material like wool or a breathable membrane are important to keep you feeling comfortable.
It is important to us that our jackets – whether maternity jacket, maternity coat or babywearing jacket – look beautiful and fit you well in all possible variations. We use our many years of experience as a provider of maternity and babywearing clothing to develop for all pregnant women, mothers-to-be and babywearing mothers, the jacket that fits her best.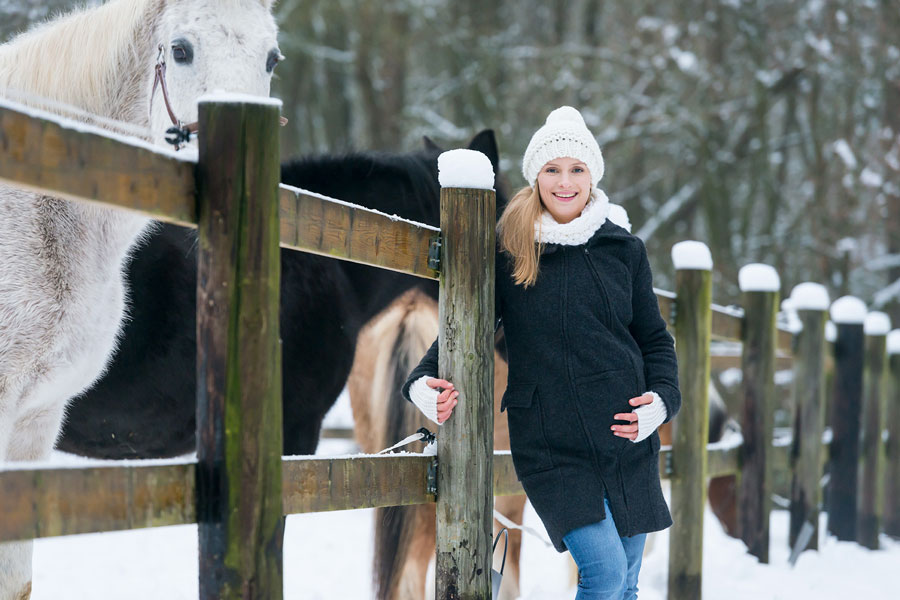 After all, you want to be sure that your maternity jacket is made sustainably, that no toxic chemicals are used and that resources are conserved in its production. At mamalila, we have high standards for the sustainable and fair production of our jackets.
Sustainable and pollutant-free maternity jackets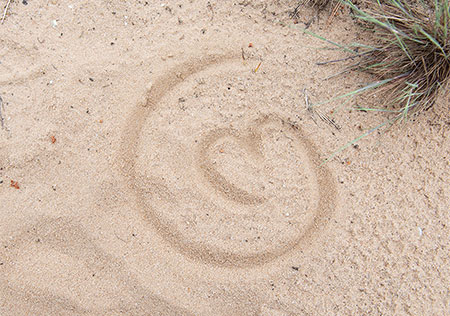 PTFE-free, FC-free, recycled, cradle2cradle: what sounds very cryptic ensures that the world remains as liveable as we want it to be, even for our children. By not using fluorocarbons such as PTFE and FC in our functional materials, no chemicals that are difficult to degrade are released – very important especially during pregnancy and with a small baby, as such pollutants are deposited in nature and can eventually be detected in breast milk, among other things.
Recycled materials and a cradle2cradle concept conserve finite resources.
You don't see or feel all this when you buy a garment. Nevertheless, it is incredibly important to us. And that makes the difference. If you want to know more: